Billy Connolly once famously said, 'In Scotland, there is no such thing as bad weather – only the wrong clothes.'
Scottish weather is changeable; it's possible to experience all four seasons in a day. But don't let this put you off. Whatever the weather, Oban offers something for every season. Plus each season offers something different in terms of scenery, and you're always certain of capturing some breathtaking photographs.
Here's our guide to Oban's seasons:
Spring (March, April, May)
Traditionally a spring month, March is the end of winter in Scotland. But if you're hardy and prepared for the weather, you can still have a good time.
April and May see the start of spring, with longer day and frequent periods of sunshine – although it's not unknown to have some low-level snowfall in April.
April is the traditional start of the holiday season, when many attractions, such as Duart Castle on the Isle of Mull, open their doors to visitors. It's less crowded than summer, with cheaper accommodation prices, so a good time to visit. Especially if you're a wildlife lover, as migration starts, and birds and other wildlife are nesting.
Summer (June, July, August)
June is traditionally the best time to visit the West Coast of Scotland – the days are at their longest, the temperatures have usually warmed up and it's still before the school holidays so you can find some good accommodation bargains.
July and August are the main summer months, and often very busy during the school holidays. The days are usually mild and enjoyable, it's a wonderful time to enjoy the many outdoor activities, and the waters are home to different species of marine wildlife with minke whales and basking sharks regular visitors.
August is when the Highland Games take place, and Oban offers one of the largest and most popular gatherings in the Highlands.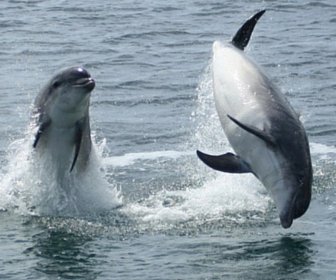 Autumn (September, October, November)
September is a beautiful shoulder season, like May. The weather is generally good for outdoor activities, migrating birds can be seen departing, and, with the main tourist season over, you can find some good accommodation bargains.
October half-term is the end of the tourist season, with many attractions closing their doors, though it's still a great time to visit with the autumn colours at their finest. It's definitely colder though, so wrap up warm.
November sees shorter days, but visitors can enjoy the Oban Winter Festival, which bring cheer in the form of parades, traditional markets, performing arts, workshops for kids, and whisky festivals for adults.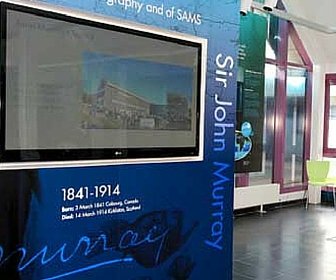 Winter (December, January, February)
The winter months are traditionally cold and only for hardy visitors, but they can offer some stunning views of snow capped mountains and winter scenes. You can experience cold, crisp days, and if you wrap up warm there are still fantastic times to be had. And if the elements prove to unbearable, it offers the perfect excuse to curl up by a roaring fire with a tipple from the Oban Distillery.
Ultimately, the question of when to visit Oban depends on the sort of holiday you want, with wildlife and walking holidays more seasonal than a cultural or historic break. One thing's for certain though: whatever time of year you visit Oban, you're sure of a warm welcome.
To book your Oban holiday, contact Bonawe House today.